SPC for Piglets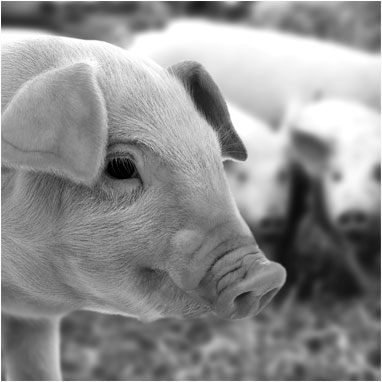 SPC by Nordic Soya (64%) enables an excellent start for piglets.
Suitable for sensitive intestinal tract
Soy Protein Concentrate provides soy protein in its purest form to piglets with sensitive, underdeveloped intestinal tract. The anti-nutrients and sugars present in soybean meal have been effectively eliminated in SPC by Nordic Soya by using water-ethanol extraction, the most advanced technology to produce SPC, also used in the production of food grade SPCs.
Excellent results both in the pre-starter and starter diets
The best results are achieved by replacing all soybean meal with SPC by Nordic Soya in the pre-starter diet and 50% of the soybean meal in the starter diet.
Customers using SPC by Nordic Soya in piglet pre-starter and starter diets report faster growth, less diarrhoea, more piglets weaned per sow, better uniformity, and improved overall financial result.
Please contact Nordic Soya for more information.