SPC for Aquaculture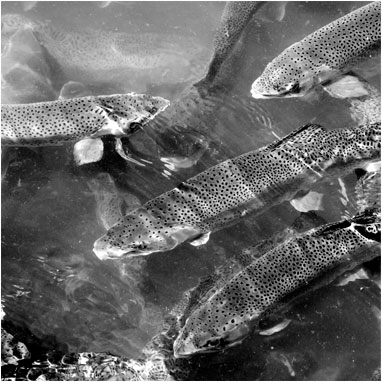 SPC by Nordic Soya (64%) is an excellent choice for formulating fish feed diets.
Main raw material of fish feed
Soy Protein Concentrate provides soy protein in its purest form. For more than ten years, SPC has successfully been used as the main raw material of salmon and trout feeds.
The anti-nutrients and sugars of soybean meal have been effectively eliminated in SPC by Nordic Soya by using water-ethanol extraction. It is the most advanced technology to produce SPC, and it is also used in the production of food grade SPCs.
Suitable for grower-finisher diets
According to the researchers and salmon feed manufacturers, SPC by Nordic Soya can replace all fish meal in the grower-finisher diets. Customers using SPC by Nordic Soya in salmon and trout feeds report equal or better growth performance of the fish and improved overall financial result in fish farming.
Please contact Nordic Soya for more information.